Attic Coworkers
Sebastian Harms / Motion Designer / Director
Ich bin Kommunikationsdesigner im Bewegtbildbereich. Meine Kunden sind Unternehmen, Agenturen und Produktionsfirmen, für die ich Bewegtbildideen konzipiere und umsetze. Meine Arbeit umfasst Regie, Storyboards und Styleframes, Animatics, Schnitt, 2D/3D Animation, Compositing und visuelle Effekte.
Ich bin Teil vom Attic, weil mir der Austausch und die Zusammenarbeit mit anderen Kreativen wichtig ist. Falls ihr mich nicht im Attic antreffen solltet, spiele ich wahrscheinlich gerade mit meinem Sohn Fussball in der Bäcki.
Matthias Müller, Mattofilms GmbH
Ich bin Storyteller im Bewegtbild-Bereich und habe mich Anfang 2015 selbständig gemacht.
Als ehemaliger TV-Produzent für SRF und b&b endemol berate, konzipiere und realisiere ich zusammen mit meinen Partnerfirmen dokumentarische Serien, Image - und Werbefilme bis hin zu internationalen TV-Shows. Von der ersten Idee bis zum fertigen Produkt.
Falls ich mal nicht über neuen Geschichten brüte, tobe ich mich mit meiner Band www.theformers.ch aus, einem überaus brotlosen aber nicht minder spassigen Zeitvertreib.
cheese&chocolate Film SA
Wir sind der Überzeugung, dass es eine feine Linie zwischen Genie und Scheitern gibt. Einen schmalen Grat, den wir bei all unserem Tun begehen. Wir sind keine Wolkenjäger. Wir kennen die Kraft von Bildern und Worten und mit beidem machen wir Marken, Geschichten, Menschen zum Erlebnis. Das ist cheese & chocolate.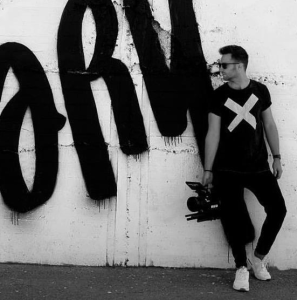 MitSpeck
www.mitspeck.com
Hi. I'm Mitch, Director, DoP and an Art Director Film. I'm based in Zurich but work around the world.
I'm also the creator of worlds first interactive super slowmotion music video.
That was my graduation project for Zurich University of the Arts (ZHdK). I wrote, directed, shot, edited, after effects'ed and coded it myself.
Thanks to that interactive video, within one year from graduation I was an Art Directors Club of New York, Lovies and Webby Awards winner. After that, things took off fast and I worked for three years as Art Director Film in various Advertising Agencies where I wrote, directed and postproduced award winning campaigns for clients like Samsung, Sharoo and Postfinance.
I'm at 30 awards now. But what matters more than awards is that I really love creating things that people enjoy and to help brands connect to their clients in a more modern way than by shouting at them.
I always strive after getting the most out of a briefing, no matter the scale or budget. In my work I constantly try to push storytelling beyond the boundaries of conventional forms and techniques.
Let's take the path less traveled together.